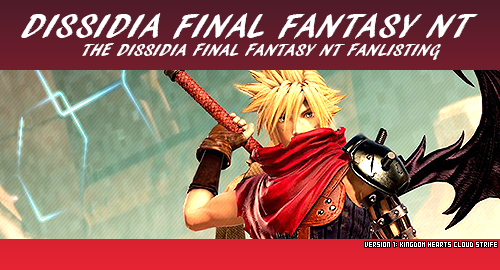 Welcome
Welcome to the fanlisting for the PS4 game, Dissidia Final Fantasy NT. This fanlisting is part of The True Kindness Network and is listed at theFanlistings. If you are a fan, please consider joining the fanlisting.
Fanlisting Statistics
Owner: Veronica
Updated: June 14, 2020
Member Count: 2
Updates
14 Jun 2020: Nothing new here.
Disclaimer
Dissidia Final Fantasy NT and all related characters belong to Square-Enix. I am merely a fan of this game and I make no profit from this fan made page. Don't sue.